I read a lot of blogs from heart parents and parents of children with additional needs. Occasionally, I come across blogs and articles written from the perspective of children or adults who are living with CHD or another medical condition, or who have additional needs. Every so often, there is an article which shocks me and makes me stop and think; one in which there is harsh criticism of parents sharing their child's story when it is not their story to share. Accusing parents of using their children for click-bait or making money from their child's story. An article which makes me question what I share as a heart parent and ask myself whether I have the right to share my thoughts on life as a heart family, when my child's story is not my story?
My daughter's story may not be my story, but my experiences as a heart mummy are part of my own story. Our stories are bound together and I travel the journey with her. It's not just about the catharsis that comes through sharing my thoughts; there are benefits with building community, with engaging with other parents of other heart children and giving support and encouragement to others. Being part of this community and knowing other heart children will surely help my daughter too – there must be some benefit from her perspective to have friends who will understand what she lives with.
I don't share my child's story to make money from it, or because I want people to look at me at say "you're so strong", "you're such an inspiration" and things like that. I'm not especially strong – I live this life and deal with the challenges that life as a heart family throws at me because I have to. Like everyone, I have good and bad days. There are moments of frustration, of anger, of exhaustion, of longing for bedtime – because this is parenthood. There are also many moments of joy and delight – moments when everything falls into place and feels utterly perfect. Moments that I want to record and capture and look back on in years to come – a record of our journey as a family.
That said, I am mindful of what I share. I do write with the knowledge that one day my daughter may read my words, read about my fears and the way I cope with the challenges. I try to be honest, but I try to be positive too. I would never want my words to cause her pain or make her worry that I would wish for a different life. I don't. This is the life I have; this is the journey I have been given and I would walk it over and over again for the joy of seeing her smile, hearing her laugh, feeling her arms around my neck. My little girls are the two most precious things in my life. They both bring challenges of their own – it is part and parcel of this wonderful thing called parenthood.  The challenges that Jessica brings are just different to Sophie that's all.
There has never been a day that I have not been thankful to have Jessica. Her half a heart is one of many things that make her special. Of course, I would love to be able to wave a magic wand and fix it if I could – not because I want to change her, but because I want to spare her pain, and because I would wish her a long, full, healthy and happy life. I would not change the little person she is for the world, any more than I would change Sophie. I love them both dearly, just as they are, and they will both always be perfect in my eyes.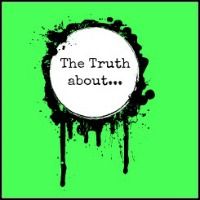 Save