Winter can be a challenging season for us. The cold weather brings an extra layer of worries with a heart child. One of the first things I notice as the weather gets colder is the change in Jessica's colour. She is so much bluer in the winter than she is in the summer. Whilst her colour does improve when you warm her up, that blueness can be quite unnerving! I find myself constantly watching her colour, constantly trying to judge how long we can stay outside in the cold weather, whether she needs extra layers or to come inside.  Assessing how long it takes for her to pink up again, and whether I need to worry and seek further advice.
Winter is a time when my worries as a heart mum are a little more acute than normal. I am conscious of the cold weather and the difficulty it brings with trying to keep Jessica warm. Then there are also the coughs and colds and minor illnesses that come with winter. Minor illnesses that can sometimes have a big impact.  Worrying and assessing and monitoring while trying not to limit too much – to let Jessica have fun, get out and about and enjoy herself – whilst always being aware of the things I need to watch out for.
Feeling the cold
Jessica goes very blue when she is cold. This can be quite unnerving, especially for school and preschool when they encounter it for the first time!  Her hands and feet can get especially cold – in summer they tend to be quite cool; in winter, they can be like little blocks of ice on the ends of her arms and legs!
We've become experts at layering clothes to help keep her warm – thermal vests over the top of a normal vest, tights under trousers, socks over tights, hats, gloves, scarves. She has thick fleecy pyjamas and socks for bedtime. On cold nights, she will often ask to wear her dressing gown too and have an extra blanket.  The heating is on constantly if she is at home – although thankfully it's rare for us to feel the need to have the heating on overnight.
For some heart children, the combination of poor circulation and less movement when sleeping can cause them to get leg pains, especially in the cold weather. Jessica has never complained about this but there are times when she seems to have restless legs and I do wonder whether this is due to her poor circulation.
Whilst Jessica does have outdoor time with her classmates during the school day, it is more difficult for school to keep a close eye at lunchtime when all the other children are outside and so she tends to stay indoors more then. Thankfully she has a friend who is also a heart child so the two of them can be inside together.
The cold weather also means that Jessica can get breathless more quickly. This is something I have noticed when we are out and about.  Jessica will often tell us that she is "running out of breath" and needs to stop. This happens more often on winter walks than on summer ones.  Getting breathless quickly also means that she isn't really able to run about much and warm up that way.
Winter bugs
Winter is also the season for coughs, colds and various other bugs. A whole host of illnesses that can hit hard and land Jessica in hospital. Nearly all of our unplanned hospital admissions have been during the winter months. Jessica goes to school, to ballet, to Girls' Brigade; she goes out and about every day. I cannot protect her from all the germs that are out there although I am always aware of what is currently doing the rounds. At this time of year, when the NHS is under its biggest strain, I worry about what illnesses will hit her over the winter months and whether we will be lucky enough to get through it without being admitted to hospital.
Fortunately most of the time Jessica seems to get through coughs and colds without too many worries – even if they do often linger for a bit longer with her. She's good at self-limiting too – at letting me know when she's cold or breathless or needs to come inside. Aware of her own limits without letting them hold her back too much.  As she gets closer to needing her next surgery, those limits will become more restrictive for her. For now, I'm thankful that on the whole, she copes well with the cold weather and the challenges it brings.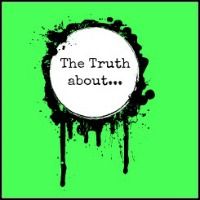 43