This week has seen a big step for Sophie as she started preschool on Monday. Jessica was very excited about her little sister going to preschool and enjoyed telling her all about it. I think she might have been more excited than Sophie was! I've been enjoying the walks to and from preschool again. Sophie has the same key worker that Jessica had which I was really happy about.  All the preschool staff are lovely but it is nice to have that continuity. So far Sophie seems to be enjoying preschool. I don't get to hear much about it but she went in quite happily both mornings this week and was equally happy at pick-up time.
Things I have loved this week:
Seeing how happy Jessica was to be back at ballet and Girls' Brigade.
Dusting off my sewing machine and making a couple of pairs of school trousers for Jessica – her old ones were a bit too low in the waist!
Catching up with a friend over coffee while Sophie was at preschool.
Getting a mug with my name on in the office (a coveted item where I work!)
A post-preschool trip to the park with Sophie.
Coming home from giving blood to find hubby fast asleep on the floor wrapped in a duvet and cuddled up next to the girls who were both fast asleep in their beds.
Watching Jessica and Sophie playing schools with their dollies. I had to laugh at Jessica being a very bossy teacher though. I can't imagine her real teacher being quite so shouty!
Starting again at tap dancing classes. I haven't been to a dance class in six years and it feels amazing to be back again!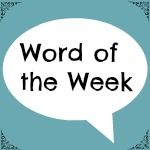 Save