Some weeks just tick along following the usual routine. Some weeks are a little bit of a bumpier ride with a few unexpected things thrown in along the way. Sometimes the unexpected moments are nice ones; sometimes they're not so nice. This week has been one of those weeks.
Hubby has been working away for a few days so I've been flying solo for much of the week. Typically, this was when Sophie and I were unwell – although thankfully not both of us at the same time. Jessica was so helpful in the middle of the night when her sister was ill and having a willing pair of little hands to get clean pyjamas and towels made it much more manageable. Despite the broken night for her, she coped quite well with school and both girls benefited from an early night. It made me proud to see how kind and caring she was with her little sister.
Jessica also made me proud last weekend when I watched her take part in her Girls' Brigade sports day. It was a bit of an emotional day for me as it was the anniversary of a particularly significant appointment. Six years earlier, we had been told that there was little hope that Jessica would survive and there we were watching her running around with her friends. She always trails behind everyone else in the races but this time she amazed us by coming third in the obstacle race. An unexpected, but wonderful moment!
We had our first parents' evening for Sophie at her preschool. She's doing very well but I was sad to hear that her key worker will be leaving after half-term. She was Jessica's key worker too and has been wonderful with both my girls. Jessica starting preschool was such a huge step for me – having to put my trust in someone else to look after my child and be aware of her needs. Her key worker always made me feel that my children were in very safe hands and it is a shame she won't see Sophie through preschool too. That said, all the staff at the preschool are amazing and as Sophie's "favourite teacher" changes on a day-to-day basis, I think she will be fine with the change.
Things I have loved this week:
Seeing how doing Jessica's homework on things which float and sink rapidly turned into water play using the tuff spot as an impromptu paddling pool.
Planting sunflowers in the garden with Sophie. I'm hoping we have better luck with these than we did last year!
Seeing the roses starting to bloom in the garden.
Getting flowers as a late birthday present from a friend.
Starting an online photography course to help improve the photos I take on my phone.
Watching the girls using Lego for small world play.
Having an early night and getting a really good night's sleep – it's amazing what a difference it makes!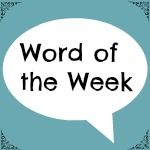 Save