Yesterday was Jessica's cardiac check-up.  I'd felt more anxious in the run-up to this appointment than I had for a check-up in a while.  Partly because of our old consultant leaving but mostly because I knew we would be discussing Jessica's next surgery.  We met our new consultant and Jessica had her echocardiogram, ECG and other tests carried out. As far as I can tell, things sound pretty stable.  However, the discussion with the consultant has been a sharp reminder that another heart surgery will need to happen, and that it could happen very soon.
I know all this, of course.  It's been hanging over me since I first turned over the calendar to 2016. The  thought that this could be the year that the next big step on Jessica's journey needs to take place.  But talking about it with the consultant, knowing that the plan is to discuss Jessica at the next team meeting and perhaps start taking steps towards that next stage makes it all sound horribly real.  Especially when the consultant also mentioned that this surgery may well take place before Jessica starts school in September.
Hubby has reminded me that there are no plans as yet for Jessica to have a cardiac catheter procedure, or for her Fontan to take place in the near future. All we really know for sure right now is that Jessica will be discussed by the team in a couple of weeks' time and that we have another appointment booked for July.  We will know more once the team has had their meeting.
I wrote a post last week about how being a heart mummy doesn't make me a superhuman.  It was also published by The Mighty earlier this week.  It's something that I've been reminded of again – yesterday I felt anything but superhuman – just scared, unsettled and anxious.  I had a good cry, took a deep breath and reminded myself that God is still bigger than all of this. Somehow we will get through it all.  I'm still scared, still unsettled, but holding tight to that faith.  Today I will focus on making happy memories and not think about what tomorrow may bring.
Things I have loved this week:
Going on the Good Friday walk of witness with the girls – and not needing to take the buggy!
Being back at Chiltern Open Air Museum for the first day of the season and enjoying an afternoon out in the sunshine hunting for Easter eggs – it was so warm we didn't even need coats.
Watching my girls having fun at their friend's birthday party.
Going out to the supermarket on my own (with a cheeky stop-off at Costa on the way!) and then arriving home to find that hubby had cleaned the house from top to bottom in my absence.
Being reminded of how amazing and supportive my friends are.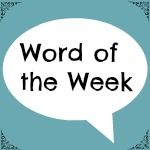 Save