Holidays for us often involve going on a road trip. We enjoy travelling from place to place and visiting lots of different areas, often spending only one or two nights somewhere before moving on to the next place. Thankfully the girls are still quite tolerant of all the travelling about. I suspect that may change as they get older though and our holiday style will change with it. In the meantime, we've learned a few things that helped make our road-trip holidays more fun and less stressful all round.  Here are my top tips for enjoying road trips with small children.
1) Be realistic about how much driving can be done in a day
We found that about 3-3.5 hours of driving in a day is as much as we can realistically manage without the girls (and us!) getting fed up with being in the car. This gives plenty of time for frequent stops for everyone to stretch their legs, have a loo break, get something to eat or visit somewhere interesting en route.
2) Plan ahead
Not just the route and the various stops, but being prepared for keeping the children distracted in the car. The CBeebies CD is often on endless loop when the children are awake in the car. Thankfully, we've learned to tune it out now! We also make sure that the girls' favourite programmes and apps are already downloaded on to the iPad. Having plenty of toys available also helps keep the girls entertained. Small toys that come with children's comics work surprisingly well for this. They also have the advantage that if they accidentally get lost or left behind somewhere it's not such a big deal.
3) Have a good supply of drinks and snacks available
We all tend to get grumpy when we're hungry or thirsty. It's amazing how much difference having a snack and something to drink can make with little ones when travelling about.
4) Take advantage of nap times
We try and visit somewhere interesting in the morning, have lunch and then do a big chunk of driving after lunch as this is when the girls are mostly likely to have a nap.
5) Pack everyone's clothes together in the same suitcase
We take two suitcases with us on road trips. Each suitcase is filled with enough clothes to cover half the trip for everyone. For the first third of the trip we use the first suitcase. We then we switch to the second suitcase for the middle third. Towards the end of the trip, we move all the dirty clothes into one suitcase and the clean clothes into the other. We then use this suitcase for the remainder of the trip. This means that we only have to get one suitcase out of the car each time we stop at our overnight stay point (apart from when we separate the clean and dirty clothes).
6) Hotel chains which have restaurants attached are very useful when finding a last-minute place to stop and eat
We often stay in Premier Inn when travelling. This is mostly because we know what to expect with regards to the room and facilities available. We also know that they will have a child-friendly restaurant attached. This has been quite useful when out on the road nearing a meal time. Looking up the nearest Premier Inn helps us find somewhere to stop and eat when we have no clear idea of where else we can stop.
7) Be careful about what is left within reach on the back seat
Getting to your destination and discovering that your child has found an opened packet of chocolate-covered rice cakes and devoured them, covering themselves and most of the interior of the car in the process, is not ideal! Particularly when the first thing they do on arrival at the hotel is throw themselves on the pristine white bed linen…!
Do you have any tips that you would add for making road-trips with small children easier?
This post has not been written in collaboration with Premier Inn: the mention of them is purely due to the fact we have stayed at so many of them during our travels in the UK.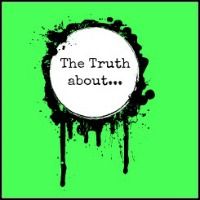 Save