The first day at school is such a huge milestone. Like many other mums on their child's first day at school, I was emotional. My baby was taking another step out into the world; the start of a new adventure. An adventure that I might get to hear about, but not be a part of. She was excited about this new adventure. I was part excited-part worried-part sad. Excited because she was excited, worried about all the challenges she might face at school and sad at the thought of those preschool days coming to an end. Trying to accept that my baby would no longer be completely mine and becoming ready to let go.
Letting go comes with a whole host of worries for any parent. Will they be happy? Will they miss me? Will they be bullied? Will the teacher know how to cheer them up when they are sad? Will they eat? Will they be okay getting themselves ready for PE? How will they cope with this big change in their lives?
Then there are the additional worries that come with being a heart parent. Does the teacher know what to look out for? What if my child is breathless, or cold, or goes a bit blue? Will they call me? Will other members of staff know what to look out for too? Will my child be okay if they catch one of the many bugs that will end up going around? Will they be able to rest if they get too tired? So many questions.
For five years, I have been the one who has spent the bulk of each day with my daughter. I am the person who knows her best. I am the one who watches, who keeps a close eye, constantly alert to any signs that she is struggling, that her heart is not working as well as it should. To hand over that responsibility for a large chunk of each day is daunting at best. It requires a huge amount of trust.
Jessica's preschool were absolutely brilliant. They asked the right kind of questions, they were proactive in ensuring they were well informed about Jessica's heart condition and they always informed me of any concerns. Most of all, they made me feel that Jessica was in safe hands. To me as a heart mummy, that was incredibly important and I am incredibly thankful to them for that.
Knowing that the preschool had close links with the infant school that Jessica now attends was also reassuring. I knew that Jessica's teacher had already met her, and was already aware of her additional needs even before we had our first visit with her. Just as the preschool teachers had done, she took the time to listen carefully to my concerns, and to make sure she was aware of what to look out for. She worked with me to put together a healthcare plan for Jessica detailing her daily care requirements, any challenging areas where Jessica may need extra monitoring and support (e.g. PE), who was responsible for providing support during school hours and what symptoms were cause for concern and the response required.
Knowing that the school has taken the time to be well informed and make sure that a care plan is in place for Jessica has been incredibly reassuring. It has helped me to focus on preparing my daughter for school being a big adventure for her, rather than being a big worry for me.
What has been helpful in preparing for my heart child to start school
Having information and resources to help me prepare my child for school
The Little Hearts Matter website has information booklets available on preparing children for school, at all stages from daycare/nursery through to secondary school and beyond. These have been invaluable in helping me know what questions to ask and how best to prepare my child for school.
Being listened to and knowing that I have been heard
Knowing that the school has taken the time to really listen to my concerns and make a note of them is incredibly reassuring.
Ensuring the school are well informed of my daughter's needs and what to be aware of
I was provided with a fabulous template from another heart mummy who has kindly given me permission to share it. It clearly highlights what action to take in case of concerns, as well as providing clear information about Jessica and her day-to-day needs.
We are now a few days into the start of school and Jessica is enjoying it. She has started on full days, which is the norm for her school. I was given the option of starting her with half-days and building up, but I felt it was best for her to do the same as her friends if she can. I have agreed with the school though that if she really finds it a struggle, they will call me and I can take her home early if needed. So far, she is coping well with the full days – like any other child, she is very tired by the time she comes home, but no more than I expected her to be.
What also makes me happy though is that I see Jessica being treated just like any other child. The school are aware of her heart condition and what to be alert to, but it shouldn't be what ultimately defines her. She is a beautiful little person who just happens to have a congenital heart defect. While I want the school to always be aware of her needs, I want them to see the person she is first – to focus on what she can do more than what she can't. Because most of the time, she is just a normal happy little girl, living life to the full and enjoying every minute of it.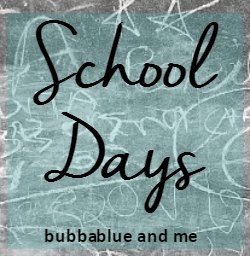 Save
Save
Save
Save