This year is certainly whizzing by – I can't believe that we are almost in August already and that there is just over a month to go until my big girl starts school (sob!)  Jessica's last day at preschool was certainly an emotional one from my perspective – although I am thankful that to her, it is all very exciting and she is looking forward to the next big adventure!
We've enjoyed having hubby around for most of this month which has meant being able to spend lots of time together as a family.  Family time is something that is incredibly important to me – I grew up in a very large, very close-knit family.  Hubby on the other hand, comes from a very small – but still close-knit – family and whilst he has always been very much welcomed into my family, I suspect it must have been quite overwhelming for him when he met most of my siblings and niblings for the first time at a big family Hallowe'en party!  These days, busy lives mean big family get-togethers are much less frequent than they once were so it was lovely to have a big party for my sister's 50th birthday and see all of my siblings (except one of my brothers who unfortunately couldn't make it to the party).  I think it's been nearly seven years since we were last all together and so we made sure we got a photo of us all.
This month's photos of my own little family were taken in my mum's back garden as we were about to head off to the party.  We all had a wonderful evening – and hubby and I got to sing karaoke together for the first time! I'm quite amazed that it has taken us sixteen years to do so – given all the student karaoke nights we both attended (and joined in with!) and the fact that we have performed on stage together in shows.
We have a few days away planned for next month, a family challenge to achieve and a list of summer activities to do so I'm looking forward to many more fun family moments in August.  I'm also hoping that the month will not whizz by quite as quickly as July has done!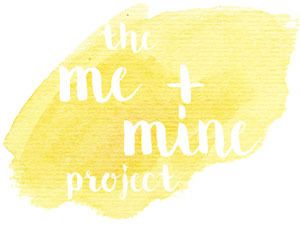 Save