I'm someone who hates being late for things. Yet since having children, my timekeeping abilities have completely gone to pot. Despite having every intention of leaving home on time, it always seems something happens at the last minute to make me late.   Small children are unpredictable – that's my excuse. There's the inevitable poo explosion requiring a full change of clothes just as you're about to put their coats on, or something similar that ends up causing a delay.
And yet, when I absolutely have to be somewhere on time, I generally manage it. Why is it that I can get Jessica to preschool for 9am and struggle to get her to a toddler signing class by 10am? Are my children really to blame for my tardiness or is it my own lack of organisation?
When one of the daily 40acts emails challenged me to arrive somewhere on time, I decided that not only was I going to aim to arrive on time for every appointment that day but continue the challenge for a whole week.
The first day was probably the trickiest. We had a toddler signing class immediately followed by Jessica's community nurse check-up. The time between the two was only just enough for me to get home. We were then going to visit my mum afterwards. The morning started well. I managed to get to class early instead of a few minutes late, which made a nice change. I was much less stressed as a result. We arrived home with time to spare before the community nurse arrived and made it down to my mum's house exactly when I said we would. It was clear that despite my excuses, I could arrive on time if I was really determined to.
One week on and my timekeeping is still good despite a couple of those last minute mini-disasters causing delays. I've made a few small changes which have made quite a difference.
The things that have helped improve my timekeeping:
Getting Jessica and Sophie's clothes ready and put out the night before. I also make sure that I pack the change bag/preschool bag.
Mentally shifting the time I have to leave by forward by 15 minutes. For example,  if I have to leave by 9.30, I aim to leave the house by 9.15. This usually then means that I end up leaving at 9.30 because it always seems to take about 15 minutes from saying "we're leaving now" to actually getting everyone out of the door.
Allowing enough time at the other end of the journey. This was my biggest problem with getting to toddler signing or church. I would allow for travelling time but forget that getting two small children and baggage out of the car takes several minutes.
Not checking social media on my phone whilst making breakfast/popping to the loo/getting ready. Those few seconds here and there add up so quickly!
Hubby is notorious for being late for things. I've learned that the time I tell him we have to leave by needs to be at least 30 minutes before we really do have to leave!
Do you have any other tips for helping ensure you are on time for things?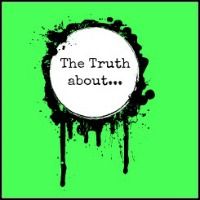 Save