This week marks the start of Lent and the beginning of the 40acts generosity challenge. I've taken part individually over previous years but this year is the first time that the girls will be joining me. We've got our 40acts wallchart up and I'm enjoying seeing how enthusiastic and excited Jessica and Sophie are about taking part in each day's challenge (possibly helped by being able to add a sticker to the chart when they complete it!)
So far, we've put together our generosity kit (which includes chocolate, sweeties, some coins, post-it notes and plasters) and made the effort to tell a friend something that we really like about them. Listening to my girls listing all the nice things they could say about their friends over the breakfast table was such a lovely moment.
I'm two months in to my own personal kindness challenge and 40acts fits well with that. Having a definite act for each day makes it a little easier. While I have managed to do something kind each day, they have often been very small things – things that I think I would have done anyway, challenge or no challenge. I love the way that 40acts is also helping me teach the girls to be kind too though. Maybe it will also help give me ideas for acts of kindness to continue with once Easter is over.
Things I have loved this week:
​​​Seeing Jessica's best friend run up to her at a party and give her a cuddle. The displays of affection are usually the other way around, so it made my heart melt to see them being returned.
Managing to obtain a copy of the local paper from a couple of weeks ago after realising that Sophie was in it due to her winning the trophy for being the youngest person to do LEJOG last year. I've also discovered that she is the youngest person ever to win the trophy.
Jessica receiving a Bravery Buddy in the post to snuggle. She had her cardiac check-up this week and all is well at present – the plan is to continue to try to get her to 18kg before her next surgery takes place (she's currently 16.6kg).
Hubby getting dressed up in black tie for an awards evening.
Seeing blossom appearing on the trees and the daffodils starting to come out in the garden.
Watching Inside No. 9 with hubby.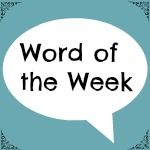 Save