Seeing my two little girls walking along holding hands together is one of the most beautiful things in the world. They seem to get closer and closer each month and it is lovely to watch them exploring together and playing together. The flip side of course is that we are now getting more moments when they like to annoy each other too but the moments when they are adorable together definitely outweigh the more challenging ones!
It was four years ago this month that we first found out about Jessica's special heart and began our journey as a heart family. Two weeks after that appointment we were told that Jessica's prognosis was incredibly bleak and she was unlikely to be suitable for surgery. Looking at my beautiful big girl today and seeing what a lovely big sister she is, I feel so incredibly blessed that we are here today. I am so thankful for my two gorgeous girlies and the precious moments that I see them sharing together every day.
Jessica (3 years 8 months)
Has become very, very chatty – so lovely to hear her chattering away to her toys or telling me or hubby about what she has been doing at preschool, or whilst out and about.
Whilst she has always been a very loving child, this has become more evident this month with her giving me a cuddle and saying "I love my mummy" several times a day. She also often will tell me "I love my Sophie" and "I love my daddy" too and it just melts my heart.
We had our first parents' evening at preschool and were so proud to be told that Jessica is friendly and sociable and on target with everything and advanced for her age with numbers.
Brought home her first paintings from preschool – another proud mummy moment!
Has decided that mummy and daddy's bed is a much better place to sleep than her big girl bed – as we all sleep quite well with this arrangement we have decided to embrace the concept of a family bed for now!
Loves looking for little bugs in the garden and blowing dandelion clocks.
Sophie (1 year 6 months)
Loves to sing – especially the Teletubbies song and the character songs from In the Night Garden – it is lovely to watch her playing with the In the Night Garden toys and singing away to herself.
The bottom canines are now through – just the second set of molars to go and all of those baby teeth will be through. Am hoping that these will hold off for a little longer though and give us a break from teething!
Becoming much more confident with walking and running and is starting to attempt jumping now too.
Does a little happy dance whenever she is excited about anything which is so adorable.
Can be quite feisty and strong-willed and has moments of throwing herself face down on the sofa in a very dramatic fashion when she can't have something she wants!
Loves to give cuddles and kisses and say "I lul loo"
Can count to ten all by herself – clever girl!
Two little sisters enjoying time together in the garden.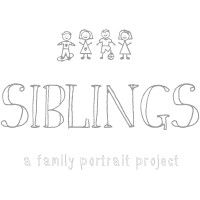 Like my blog? Nominations are now open for the MAD Blog Awards and you can vote for me here: