With the warmer weather finally starting to arrive, we've been making the most of the sunshine and having time outdoors.   The girls have enjoyed a couple of days out in London on a hunt for the Shaun in the City sculptures and we've been making the most of our annual passes to Legoland and Chiltern Open Air Museum too!
Bedtime is often when they are at their most adorable together – once the toys are packed away, they love to play hide and seek behind the curtains or run up and down the corridor, laughing together. Jessica will often stop in the middle of the hall while Sophie runs away and then comes back to give her a hug. They are getting better at sharing toys and taking turns and I love watching Jessica trying to help her younger sister when they play together.
Jessica (3 years 9 months)
Had her cardiac check-up and was very good at lying still during her heart scan. It was a relief to hear that her heart function continues to be good and that there are no plans for any intervention to take place this year at present.
Has been enjoying doing lots of crafts with Mummy – she loved making a foam shapes bracelet and our week of sea-themed crafts.
Likes to come downstairs if she wakes late in the evening before Mummy and Daddy have come to bed. The worst thing about this is that she comes downstairs so silently and to suddenly turn away from the computer and see her standing there looking at me has given me a fright a few times!
Was so excited to see Daddy at the airport after his week away working and ran to meet him shouting "Daddy! Daddy! It's my Daddy!"
Loved being in the toddler carrier on Mummy's back during our days out in London.
Loves looking through Mummy and Daddy's wedding photo album so much that it has taken the place of one of the bedtime stories.
 Sophie (1 year 7 months)
Can now say Jessica although it is adorably mispronounced as "Jess-sha!"
Is starting to miss her big sister on the mornings that Jessica is at preschool and will often say "Oh no! Where Jess-sha go? Jess-sha, come back!"
Has been enjoying some one-to-one time with Mummy at a toddler group while Jessica is at preschool.
Has started joining in with bedtime prayers with a very enthusiastic "Amen!" at the end.
Loves saying "bye-bye" but tends to wait until after the person she is saying goodbye to has gone!
Loves dancing – her signature move is to go round in a circle with one foot stuck to the floor although she also loves to copy the actions when watching the Tweenies.
It is becoming increasingly difficult to get photos of the two girls together where both are looking at the camera as they are both so interested in whatever else they are doing at the time! This month, I gave up trying and just captured a few moments of them having fun together enjoying the sunshine in Grandma's garden.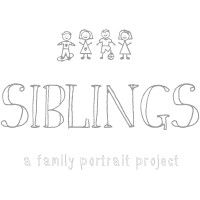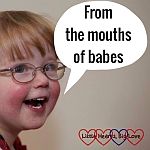 Save