My girls love sitting and listening to stories. Listening to a story where they are the main character is even more special. Jessica has a few personalised storybooks but we only have one or two for Sophie. When The Story Tailors got in touch to offer me a personalised copy of The Magic of My Name children's book to review, it was the ideal opportunity to tip the balance a little and add a personalised book to Sophie's collection.
The Magic of My Name takes your child on a journey to discover the meaning behind their name. Sophie's story saw her being taken by a fairy on an adventure; visiting various different places on her journey and meeting fairy tale characters, animals, plants and even water and fire to find out more about her name.
The story is beautifully illustrated throughout. We had a hardback copy of the book with thick, good-quality paper pages. The child in the story can be personalised by gender and the hair colour can be changed. You can also add your own dedication in the front of the book.
Sophie enjoyed listening to the story but it was a little long to hold her attention. Some of the words that made up the meaning of her name were a little too difficult for her to understand as well – for example "O for Optimistic". At three, I would say she's a little too young for this story. Five-year-old Jessica stayed interested throughout though. She also didn't quite understand some of the words used but thought the story was "amazing" and enjoyed it.
Overall, while my girls enjoyed listening to the story, I would say they were both a little young to fully enjoy it. The book would be more suited to children aged 6-8. It's a lovely book to keep though and I am sure that my children will appreciate it a little more when they are a bit older.
The Story Tailors have offered one of my readers the chance to win their own personalised 'The Magic of My Name' book. To be in with a chance to win, please enter through the Gleam form below. The competition is open to entrants from the UK only. The winner will be chosen at random after the competition closes at 23.59pm on 2nd July 2017. For full terms and conditions, please click the link on the Gleam widget. Good luck!
Win a 'The Magic of My Name' personalised children's book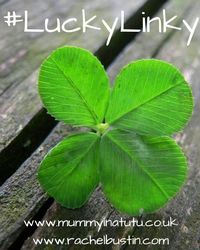 Save