The last week has seen a couple of milestone moments for my girls; moments of seeing them taking a step forward, growing in confidence or trying something new.  I've found before that being on holiday and stepping out of routine can sometimes help give that push to try something new, and this has certainly been true recently. Here are the little moments that have been making me a proud mummy over the last week or so:
Swimming
Swimming has always been a bit of a tricky one for us. Jessica gets cold quite easily in the water and can go very blue which stopped me taking her swimming very much as a baby. Once Sophie came along, it became harder to take the girls swimming as I can't take them on my own and so visits to the pool are rare. It means that the girls aren't very confident in the water when we do go. I was looking forward to going swimming during our holiday at Butlins though and bought the girls Sevylor Puddle Jumper swim aids after seeing them recommended by Downs Side Up.
Both girls were much more confident in the pool than they had been before (although Sophie reverted to being a little koala after ending up going underwater when sliding down the toddler slide). Jessica amazed me with just how confident she was – wanting to "swim" all by herself and even being happy to go into the wave pool and lazy river without one of us having to hold her all the time. It was wonderful to see her doggy-paddling away and really enjoying it. Even better, the water was warm enough that she managed 45 minutes without going blue.
Unfortunately, the next day was a different story – Jessica was quite blue before we even went into the pool and went so blue after a few minutes that I had to get her out and warm her up in the people dryer. She was quite insistent on going back in again once she had warmed up and although her colour remained right on the edge of my comfort level, I decided to let her self-limit on this one. It did take a long time to warm her up on getting out of the pool though but it was nice to see her enjoying the water.  She came down with a temperature later that afternoon which makes me think the blueness was probably due to being a little unwell and not being able to regulate her temperature.
Sports day
We had our last preschool sports day yesterday. Last year, Jessica wanted to hold my hand or her key worker's hand during the races – this year she was much more confident and happy to run on her own. Whilst she trailed a long way behind her friends in every race, I was so proud of her enthusiasm and determination to finish and hearing her declare "Look Mummy, I'm the winner!" when she got her medal at the end made my heart melt. For her, the joy is in the taking part and not in the winning and I hope she can always hold on to that.
Sleeping in a big girl bed
The final milestone moment of the week is for Sophie.  We decided not to take the travel cot to Butlins last week as I remembered the rooms being very small on our previous holiday and didn't think there would be room. As it turned out, we would have had space but Sophie coped well with sleeping in a big girl bed all week. We've now taken the side off her cot at home to see how she gets on before fully converting it to a bed and so far she's slept the whole night in her "big girl bed" and been very proud of herself for doing so. Getting her to settle at bedtime has been a bit of a challenge but that was expected! Potty training is next on the agenda – my baby girl is not such a baby anymore!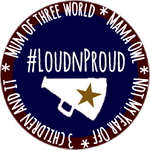 Save