I've been flying solo this week as hubby has been spending the week in a castle in Rome.  Admittedly he's been busy working on an event but I've been ever-so-slightly jealous all the same!  It's been a bit of a hectic week too – trying to get the second assignment for my HR course finished and submitted and then putting together the church magazine for next month and arranging to get that printed whilst trying to resolve various website and computer problems and looking after the girls single-handedly.  I think a large glass of wine is in order this weekend after hubby gets home!

Things I have loved this week:
Jessica starting at Girls Brigade at our church – she thoroughly enjoyed her first session although Sophie got quite upset at having to leave Jessica at church and go home, bless her!
Being featured by Morgan's Milieu in her 'What I Read' feature.
Doing some insect-themed crafts with the girls.
Blowing dandelion clocks with Sophie after taking Jessica to preschool.
One of my photos being featured by Ethan and Evelyn in the #explorerkids IG community round-up.
Seeing how much the girls enjoyed spending time with Grandma on a church day out to Osterley Park.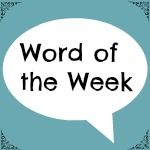 Save