I've been flying solo for most of this week as hubby has been away working on an event in Amsterdam. Being on my own this week has seemed a little more manageable though. I think having a couple of little pockets of time to myself while both girls are at school and preschool has helped. For once I've also been going to bed at a sensible time too and having a little more sleep always makes everything feel a bit easier too! Still, it was good to have hubby back again on Wednesday!
Things I have loved this week:
Snuggling on the sofa and watching a film with my girls.
Playing board games together.
Watching Jessica and Sophie being engrossed in playing with their new fairy Playmobil.
Going for a walk around the park after church on Sunday.
Getting my 10th blood donation certificate and badge in the post.
An unexpected afternoon with Jessica home because the school were concerned that she might have slapped cheek. She tends to have rosy cheeks anyway because of her heart condition so I think it was just this combined with a cold as she was fine.
Making cupcake case dinosaurs for Jessica's home learning project.
A quick trip to the park after school.
Sophie dressing up as a princess and kissing her toy frog.
Sophie catching snowflakes on her tongue when it snowed briefly while we were out and about.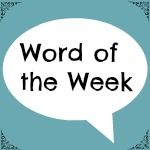 Save