This year, I'm hoping to focus on kindness and trying to make my world a better place albeit in a small way. I've embarked upon a #365daysofkindness challenge – making a conscious effort to do one small act of kindness every day in 2017. Admittedly I'm only five days in, but I'm enjoying it so far! I've also started a new blog series this week called #withkindnessandlove which will be all about sharing some stories about being on the receiving end of an act of kindness and sharing blog posts, Instagram photos and other things I've loved that week. I'd love to share some kindness stories from other bloggers too so if you have a story you'd like me to share then please do let me know!
It's also been a week where I've needed to be kind to myself too. The January blues have me hit hard and it's made for a very tough week. I've had to remind myself that it's ok to have an off day, and to take a little time out to refocus where I can. I'm hoping that next week will be a much better week on that front!
Things I have loved this week:
Seeing Jessica and Sophie giggling together while spinning around on an office chair.
A sunny afternoon geocaching with my girls before Jessica went back to school.
Watching the girls getting creative with playdough.
Managing to find a Sophy's Rose to replace the one I planted a couple of years ago – fingers crossed this one will thrive!
Restarting my daily gratitude challenge and seeing some of my friends joining in too.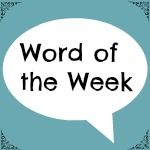 Save
Save