June is just around the corner and with Father's Day coming up, it's time to start celebrating all those dads out there. Whether you're writing about your own dad, or your partner as a dad, or if you're a dad blogger blogging about being a dad, we want to hear from you.
The lovely Christina at Ladybug Home & Designs has created a linky In Honour of Father's Day 2015 which I am delighted to be co-hosting with her along with the lovely Vicki from EllieBearBabi. This linky is all about celebrating dads and will be open throughout June. You can link up as many new or old blog posts, video posts or Instagram photos related to fatherhood as you like throughout the month. The code for the linky badge is below and also in my sidebar – please add this to your posts that you are linking up and make sure you visit at least a couple of others in the link-up too. If you use the hashtag #FathersDay2015 on social media and tag us in it (@liquoriceuk, @ladybughome and @elliebearbabi on Twitter), we will retweet your posts. You can also tag us in your photos on Instagram (@littleheartsbiglove, @ladybughomedesigns and @elliebearbabi) so we can like and comment on any photos linked up too!
I'm sharing two posts with you– one written by my lovely hubby sharing his reflections on being a heart dad, and an ode to my lovely dad who passed away a few years ago.
Looking forward to reading your posts celebrating all those wonderful dads out there!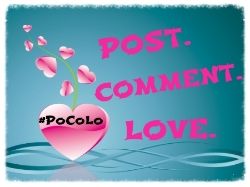 Save