This week might not have been quite as hot and sunny last week, but it's been mostly dry and quite pleasant temperature-wise and we've been enjoying spending plenty of time outdoors and making the most of it.  We're slowly ticking off things on our summer activities list and enjoying getting out and about.  I've also managed to spend some time clearing out the weeds in the garden (although I still live in hope of the fence ever getting repaired!) and in the process managed to find the Sophy's Rose which I'd convinced myself I must have dug up.  It's still very small but there's fresh growth on it which gives me hope that perhaps one day we will see some blooms!
Jessica had her cardiac check-up yesterday which was mostly a follow-up visit to talk about the decision to hold off on the next surgery for now (which we are happy about).  Heart-wise, Jessica seems to be doing well but we have been a little concerned over Jessica's weight as she has not really gained any since last September (and has lost what little she did gain).  We have been reassured that this is quite common in heart children and have been referred to the dietitian with regards to this.  We have always used full-fat milk and added butter and cheese to things as we know Jessica needs the extra calories but we'll be making even more effort to add those calories in where we can!
Things I have loved this week:
Watching the girls take their "babies" out for a walk in the dolls' prams.
A night out with some lovely midwife friends enjoying yummy food at Vanilla Black.
Sitting down with the girls and reading some new stories after a trip to the library.
Watching the girls having fun in Grandma and Grandad's garden whilst we enjoyed a BBQ.
Spending an afternoon at Chiltern Open Air Museum.
Doing some beading with the girls and mending Jessica's Frozen necklace.
An afternoon with Grandma at Fun in the Park at Langley Park and bumping into our lovely Tiny Talk teacher Louisa there.
Sophie's tiger face paint at Fun in the Park – she made quite an adorable little tiger especially with her cute roar.
Sharing a poem about the various ways my hubby says "I love you" as part of Verily Victoria Vocalises' Summer of Love guest post series.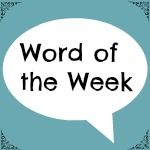 Save