We've been easing back in to our normal routine with the girls returning to school and preschool after the Easter bank holiday weekend. It's been good to start the new school term with a shorter week. The house felt very quiet on Tuesday with my big girl at school but knowing that the weekend was one day nearer made it easier.
Bank Holiday Monday was a quieter day for us – after all the activity of the Easter holidays and a busy weekend enjoying a couple of Easter hunts, a slower day was needed to ease the transition from holiday to being back at school.
The end of the week hasn't been a very comfortable one for me though! I woke on Wednesday morning with a very sore, stiff neck and could hardly move my head at all. Thankfully hubby was able to get the girls ready and take them to school and preschool. Two days on, the pain is easing. While I've not yet managed to regain full head movement, it's much better than it was. Thank goodness for heat pads and painkillers!
Things I have loved this week:
Going swimming with hubby and the girls.
A day out at Cliveden with heart family friends.
Having the cousins from Luxembourg over for a visit and enjoying an Easter egg hunt in Grandma's garden.
Listening to Sophie singing in French in the car on the way to her Bilinguasing class.
Playing the piano for a singing rehearsal – and wondering yet again why I don't make time to play a little more often!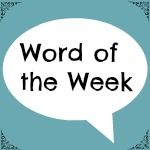 Save