I've been quiet on the blogging and social media front this week as we've been enjoying our last term-time family holiday. We started with a weekend in Birmingham (as I needed to be there last Sunday for my HR workshop) before heading down to Butlins in Minehead where we've spent the rest of the week.  I've been here a few times for Spring Harvest (the last time was when I was pregnant with Jessica) and the last time we were here as a family was when I was pregnant with Sophie so there are always lots of memories being relived as we make our way around the site.
It's been wonderful just being able to focus on that time together as a family and to watch the girls having so much fun – there are so many things for them to do and see on site and they've loved it.  Good for me too to switch off for a while too and step away from the blog.  As much as I love it, it can be all-consuming at times and having a bit of a break is always a good thing. This week has just been about having fun, being together as a family and making memories.
Things I have loved this week:
Having fun and eating lots of chocolate on a day out at Cadbury World.
Finally getting to meet the rest of my group in person at the HR workshop and getting good feedback.
Finishing the HR workshop early enough to be able to spend the afternoon with hubby and the girls and take Jessica and Sophie on their first narrowboat ride.
Breaking up the journey from Birmingham to Minehead with a walk around Cadbury Camp.
Seeing how excited the girls were at meeting various children's TV characters at Butlins.
Jessica making up a story on the first night at Butlins and telling it to us, then insisting we tell it back to her every night for the rest of the week!
Hubby hitting the jackpot on his first go on one of the machines in the arcade and winning 2000 tickets.
Seeing how confident Jessica has suddenly become in the pool and wanting to try and swim by herself.
Watching Sophie going down the big slide in the Tots Funfair over and over again.
Watching hubby taking photos of the girls on the ride and having a moment of being acutely aware of how much he adores them and his pride in the things they do.
Watching the girls dancing along to the various shows in the Skyline pavilion.
Spending an afternoon at the beach and watching Jessica and Sophie having fun building sandcastles, collecting shells and pebbles and paddling in the sea.
The four of us walking along hand in hand, with the girls swapping over as to who was in between me and hubby, taking it in turns for us to swing them up in the air.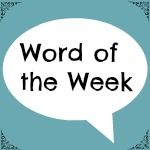 Save