Sunny days, warmer weather, daffodils blooming in the garden – it must be Spring! This week has seen us shedding our winter coats and enjoying trips to the park after school.
I love getting out and about at this time of year. The world is such a pretty place. The trees are full of pink and white blossom, the rhododendrons are starting to bloom and daffodils seem to be waving their bright cheery heads everywhere. Being able to shed the winter coat for the first time in the year is always such a wonderful moment.
I always feel a little more energised this time of year. It's a good time of year to have a clear-out and the decluttering at home has been continuing. It's such a satisfying feeling to let go of the things I no longer need and free up some space at home.
Things I have loved this week:
​​​Bumping into our old community nurse who was a regular visitor to our house for the first couple of years of Jessica's life and having a very quick catch-up.
Having one-to-one time with Jessica on a day out with the Girls' Brigade while Sophie and hubby enjoyed some daddy-daughter time.
Washing drying on the line in the sunshine.
Sophie bringing home artwork from preschool.
Watching Jessica singing with the rest of her class in their class assembly.
An afternoon exploring the Temple Gardens at Langley Park with Sophie.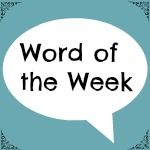 Save