I've been busy baking this week, with a little help from Sophie. Last Saturday we had a coffee morning at church to raise money for Little Hearts Matter. I always bake cheese scones for the coffee morning as I know they are popular. I should have baked a few more this time as they were all gone by the middle of the morning! Hubby was quite disappointed that there weren't any left to take home for lunch!
Cake always features on the menu at our Tuesday morning toddler group. This week I'd offered to bring in some banana bread and I'd also made a batch of flapjacks to take along too. As it turned out, there was plenty of cake as a couple of the other mums also brought some with them too.
Jessica has been very keen to make cakes for all her friends. I've promised her that we'll do some baking together at the weekend so she can take cupcakes to church parade on Sunday for all her Girls' Brigade friends.
Things I have loved this week:
Jessica getting her silver reading raccoon certificate for having reading 50 books.
The opportunity to get completely lost in a book for a couple of hours.
Finding a leaf skeleton while doing some weeding in the garden.
Having extra space in the bed with hubby being away again. Needless to say, the girls took full advantage of this too! It was nice to have the snuggles without feeling quite so squashed though!
Doing the school run and hearing Sophie's name being called by one of the little girls who goes to her preschool and who seemed so excited to see her. It's so nice to see little friendships starting up.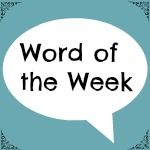 Save