This week has been all about getting ready for tomorrow's Christmas concert at church. Over the last few years, my mother-in-law and I have organised one or two concerts a year – usually in aid of one of the heart charities that have helped our family, or for the charities that the church is supporting at that time. It's a lot of work but I love doing it – I used to do a lot of am-dram before I had the girls but hubby's working pattern makes it almost impossible for me to be able to commit to rehearsals for a show these days.  Organising a concert with my mother-in-law means I can still have that chance to perform every now and then as we have the rehearsal at my house in the evenings once the girls are asleep.  It also means that I get the chance to sing a duet with my hubby which I always love doing!
We had a rehearsal in the church during the week (and my lovely sister came to stay and babysat so that hubby and I could go to the rehearsal) and I've been busy putting together the programme, preparing some of the props and making sure that everyone knows their dance moves for the two numbers that required some choreography.  My mum is coming to stay for the weekend and will look after the girls as I'll be tied up most of the day tomorrow with setting up, doing the dress rehearsal and then taking part in the concert. Last year I lost my voice in the run-up to the concert – I'm hoping that that won't happen again this year!
Things I have loved this week:
Doing my first flower arrangement at church with the help of a friend.
A spur-of-the-moment afternoon enjoying the traditional Christmas event at Chiltern Open Air Museum with Sophie while Jessica had fun with her friends from Girls' Brigade at their District Advent event.
Taking this year's Christmas card photo – look out for it on the blog a little closer to Christmas!
Having Father Christmas come to the door when the local Rotary Club did their Christmas rounds.
The way Sophie runs to greet Jessica when she comes home from school.
Seeing Sophie's excitement at the Christmas displays and lights in the local shopping centre.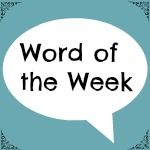 Save