This week has been all about getting out and about and having adventures.  We've had a day out at Bekonscot model village, hunted for fairies and elves in the woods, climbed trees and had a fairytale walk to find the Big Bad Wolf (who thankfully didn't make an appearance!)  I love how a spark of imagination can result in a day out that's full of magic – and imagination has certainly been in abundant supply this week! I'm not sure who has enjoyed it more – me or the girls!
We've also been busy planning our big adventure for the summer – travelling from Land's End to John O'Groats by public transport in aid of Little Hearts Matter.  The tickets have been booked, the journey has been mapped out and we have a fundraising page set up – now we just have to do it!  The biggest challenge I think will be trying to keep the children amused on the long train journeys but I'm looking forward to it.
Things I have loved this week:
Being on BBC 5 Live talking about Jessica's heart condition as part of their 5 Life documentary (I'm on from 1:23:00 if you want to listen on iPlayer).
Being a big kid in the children's playground at Bekonscot and joining in the #bigkidsforGOSH campaign.
A family film night watching Finding Nemo.
My new phone case from CaseApp (there's a giveaway on the blog at the moment if you'd like to win one too!)
Making fairy wands with sticks picked up from a walk in the woods.
Having lunch at the church café with my girls.
Baking fairy cakes and decorating them with sprinkles.
Seeing a little boy of Jessica's age being totally captivated by her at the playground – helping her up the mound over the tunnel, holding her hand across the log stepping stones and then wanting her to come and say hello to his mummy – so adorable!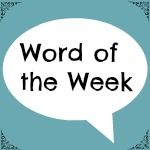 Save