Half-term has been somewhat overshadowed by being unwell. I've had a horrible cough since the start of half-term which has made me tired and grumpy. Hubby's away working on an event for the whole of half-term (and has been suffering from the same cough) so it's not the best timing. I've tried to keep going and enjoy some half-term fun with the girls, but I've struggled energy-wise. Thankfully, I think it's starting to ease off now.
Jessica was also unwell in the middle of the week. She had an afternoon of being quite sick and sorry for herself – it turned out that she'd been eating playdough. Hopefully she won't be doing that again! As the week comes to an end, Sophie has been a little subdued and has been running a fever. I'm hoping that she hasn't caught the cough I've had and will be back to her normal happy self very quickly.
Things I have loved this week:
A lovely long walk in Langley Park hunting for geocaches.
Catching up with my family and spending a few days staying with my twin sister.
An afternoon watching Jessica and Sophie having fun at the fair with their cousins despite the rain!
Collecting Lego cards and swapping them – although I think I might be enjoying this more than Jessica and Sophie are!
Baking cupcakes with the girls.
Making starry night glitter jars.
Catching up with a friend over several cups of tea and watching our girls having fun together enjoying soft play.
The start of #30DaysWild and an afternoon enjoying some outdoor painting using natural brushes.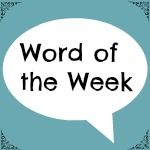 Save