It's always around this point in the run-up to Christmas that I look at the calendar and suddenly realise that every weekend from now until the end of the year is accounted for and that the busy season is about to start! The last weekend was a very hectic one with ballet classes for Jessica and Sophie, two parties to attend, an evening with friends and the Remembrance Sunday parade filling the calendar.  I've spent the first half of this week recovering from it all – just in time for another weekend of busyness to commence!
The run-up to Christmas is full of so many fun things – days out, Christmas fayres, visits with family and friends, shopping, concert rehearsals and parties.  It's a crazy, busy time of year but that's why I love it!
Things I have loved this week:
Jessica winning award of the week at school for "always being kind and helpful" – such a proud mummy moment.
Seeing how much Jessica enjoyed her first ballet class.
Having one-to-one time with Jessica at her friend's birthday party.
An evening playing games with friends.
Passing my final assignment for my HR course.
Seeing Jessica taking part in her first Remembrance Sunday parade with the Girls' Brigade.
Going to the Friends of PICU 10th anniversary party and catching up with another heart family who we first met when we were all in hospital together when the girls were babies.
Trying a new recipe for Swedish meatballs and pasta – possibly the yummiest dinner I have ever made.
Jessica telling me a bedtime story all about Little Red Riding Hood and a dinosaur.
A morning spent playing board games with Sophie.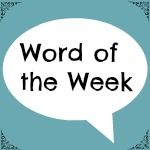 Save