"If I was seeing this in a newborn baby, I would be advising against surgery as it is so unlikely to be successful."
I was 22 weeks pregnant with my first baby and my world had fallen apart two weeks earlier when we had found out that our baby girl had a serious and complex heart defect. We were meeting the consultant from the surgical team in London for another scan to discuss the possibility of palliative surgery after our baby was born to give her a chance of survival. Now we were being told the devastating news that our baby's heart defect was so severe that she was extremely unlikely to be a suitable candidate for surgery, that we would be offered compassionate care after she was born and that she would probably only live for a few hours. The consultant was still talking, telling us about the kind of care we would expect to receive after our baby was born, but I was barely taking it in. Then he added something else:
"I should probably mention, for completeness, that there is a children's hospital in Boston that performs in-utero surgery for these kinds of conditions. It's quite on the edge and radical though and I really don't think it would be suitable in this case, but I felt I should mention it just for completeness."
The consultant's tone was dismissive. Michael and I both shook our heads, instantly sensing the dismissiveness of the comment.
"I'm sorry I couldn't give you better news," the consultant said and with that, we were shown out into the corridor.
We managed to hold back the tears until we found ourselves in the hospital chapel a few moments later where we broke down, overwhelmed by our grief and the thought that as soon as we got to say hello to our baby, our little Jessica, we would start the process of saying goodbye. In that moment of complete and utter brokenness, I clung to the only thing that I felt could give me any strength to endure the path ahead – the feeling that God was so much bigger than all of this and that somehow we would endure. We prayed desperately for a miracle.
Over the next few days, I found myself coming back to the consultant's words about the children's hospital in Boston. At first, I dismissed it – the consultant had seemed so sure it would be the wrong thing for us – it would be incredibly expensive – how would we ever afford it? – but I remembered too sitting in the waiting room before the appointment praying that we would leave it with some hope. Was this that glimmer of hope I had prayed for?
Michael and I discussed it. We felt that we needed to at least explore the idea of going to Boston and make contact with them, but that we would trust God to show us whether this was the right thing to do. We knew that it would be incredibly expensive, but felt that if it was God's will for us to go to Boston, then somehow the money would be provided. We also knew that we needed a very clear sign to follow this path if it was the right one and we asked God to make it clear if this was His will for Jessica and that if it was His will that we went for in-utero surgery, that it would be successful. For the first time since the 22 week appointment, I started to really feel that there was hope for our daughter.
We contacted our consultant in Oxford to discuss being referred to Boston. She didn't think it sounded like a suitable option but agreed to discuss it with the team before our next appointment which was just a few days away.
At first it seemed the news at that next appointment was even worse. We were told that the severity of Jessica's heart condition meant that there was a significant chance her heart would fail during my pregnancy. We were reminded of all the things we needed to seriously consider – not just the financial cost, but the risks of the surgery, the uncertainty of how long we would need to stay, finding accommodation, the lack of social support. Still, I felt that if this was really the right thing to pursue, then somehow all these things would fall into place. I reiterated that if going to Boston was the right thing to do then we wanted to pursue it.
There was a moment of hesitation and then our consultant told us that he had discussed our situation with a colleague, Dr Wilson, who was on sabbatical in the States but who had been back in Oxford for the previous weekend. Dr Wilson had had some experience of fetal surgery, although not the particular procedure we were exploring, and was due to return to Oxford briefly when I would be 28 weeks' pregnant – the ideal time for the fetal surgery. He was willing to attempt the procedure, if we were willing to accept the risks that it might not be successful, that Jessica might not survive it and that even if successful it could cause premature labour and Jessica might be born before post-birth surgery would be possible.
It felt like the answer to our prayers. And so, at 28 weeks, we headed off to Oxford ready for the surgery. The procedure would involve inserting a needle through my bump into Jessica's umbilical vein. She would be given anaesthetic to sedate her through this and then a wire would be passed through the needle and guided through the vein and into the heart under ultrasound, which was felt to be safer than inserting the needle directly into the heart. Once inside the heart, a balloon would be passed along the needle and inserted into the hole between the top two chambers (the atria) and then inflated to enlarge this hole and improve the blood flow into the left side of Jessica's heart. I would have a local anaesthetic and would be awake throughout (much to my relief – I had been haunted by the thought of being given a general anaesthetic and then woken up with bad news).
We were told that the risk of Jessica not surviving the procedure were "higher than ten percent and lower than fifty". We took a deep breath and signed the consent form, knowing that this was the only way we would give Jessica a chance of survival. Shortly after, we were shown into a very large scan room where everyone was prepped and ready for the procedure – seven consultants all with very specific roles in assisting the surgery. Jessica was in an awkward position though and the atmosphere in the room felt quite tense at times. It took several attempts to get the needle into the umbilical vein as Jessica kept trying to kick it out but eventually she was sedated and still. I prayed that I would feel those beautiful movements again. Getting the wire passed through the needle though proved to be very tricky. For almost two hours, the team attempted to pass the wire through without success. Michael kept squeezing my hand. Out of the corner of my eye, I could just about see the monitor, focusing on that tiny little heart that continued to beat. After two hours, the team decided to call a halt to the procedure and try again the next day.
Feeling Jessica hiccupping and starting to move again as she woke up later that night was a beautiful feeling. I was scared at the thought of having to go through it all again but knew that I had to do it, had to give her every possible chance.
At first, it seemed like we were due to have a repeat of the previous day. Jessica was still in the same position which made the procedure more difficult. Trying to insert the wire into the umbilical vein and pass it through the vein into the heart was proving to be tricky and as the moments ticked by, it seemed perhaps it just wouldn't be possible to do the procedure.
"We're just going to have go straight into the right atrium," Dr Wilson said eventually. His tone seemed to imply it was 'kill or cure' time. I closed my eyes and prayed hard. This time the needle went in and he managed to guide it into the right place, insert the balloon and inflate it. Jessica's heart rate was increasing and then the wire was out again, and it was all over. I could hear the sound of Jessica's heart beat on the monitor, and a wave of thankfulness washed over me – it was over and Jessica was still alive. Her heart rate was slowing down to more normal levels and settling again. Later on, I felt the sensation of her hiccupping and moving again and a sense of joy flooded over me. We knew that there was still quite a journey ahead, but this first step had been taken and we had given our baby girl a chance.
We (and our wonderful cardiac team) went out on a limb and almost three years to the day of that procedure, I see the sweetest fruit of that moment of stepping out in faith. My beautiful girl, two years and nine months old, full of joy, laughter and smiles and blessing us with so many wonderful happy moments to treasure and enjoy. We thank God every day for the precious gift of being able to watch Jessica grow and thrive. We know that there will be more moments ahead where we will have to once again go out on a limb and put our trust in God and in the hands of the surgical team and we pray that those moments will continue to bear fruit; that we will have many more happy days with Jessica in the future.
Written in response to the prompt:
"Why not go out on a limb? That's where the fruit is." Mark Twain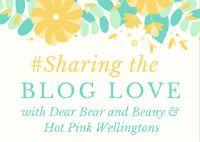 Save